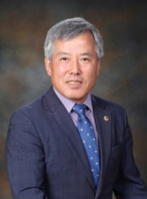 Korea International Fishing Show (KOFISH) which held, for the first time, in 1989 has been shared with Korea Fishing Association (KFA)'s history over the past 30 years as the one of the most important events of the association and has been loved by member companies as well as 7 million anglers and 3,000 people related to the fishing industry.

As the show hosted by KFA which leads the domestic fishing industry, KOFISH encourages the participation of leading companies, provide high-quality contents such as new product presentations, launching shows, and various events. In addition, KOFISH would open the door of foreign companies like China, the United States, and EU to participate in the show, invite overseas buyers through cooperation with KOTRA (Korea Trade-Investment Promotion Agency), and hold B2B meetings to strengthen the function as a practical trade show.

KOFISH has vision of the largest marine leisure industry show in Asia. In the important path of "change and leap forward", KFA will bring together all internal and external capabilities to lead the development of the Korean fishing industry along with the successful hosting of the show. We look forward a lot of encouragement and interest.

Thank you.
KIM O YOUNG
President of Korea Fishing Association (KFA)